UNFPA: Delivering a world where every pregnancy is wanted,
every childbirth is safe and every young person's potential fulfilled.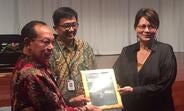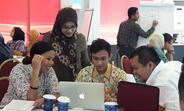 11 October 2017
Managing Humanitarian Logistics is a Complex Issue
The accurate management of logistics and evacuation of affected groups in humanitarian settings is critical to avoid life threatening situations. This was one of the important principles discussed during a Humanitarian Logistics Training organized jointly by Ministry of Health, UNFPA Indonesia, and Australian Department of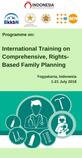 The Faculty of Medicine, Gadjah Mada University, the National Population and Family...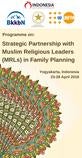 The Government of Indonesia under the framework of the South-South and Triangular...
No vacancies currently available