UNFPA: Delivering a world where every pregnancy is wanted,
every childbirth is safe and every young person's potential fulfilled.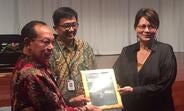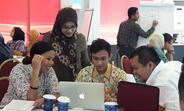 11 October 2017
Managing Humanitarian Logistics is a Complex Issue
The accurate management of logistics and evacuation of affected groups in humanitarian settings is critical to avoid life threatening situations. This was one of the important principles discussed during a Humanitarian Logistics Training organized jointly by Ministry of Health, UNFPA Indonesia, and Australian Department of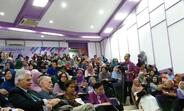 2 October 2017
Health Plays an Important Role in the Achievement of Sustainable Development Goals
Health is critical in the achievement of all Sustainable Development Goals (SDGs). Provision of quality health services is not only critical for the achievement of Goal No. 3 (Good Health) but also contributes to the achievement of all goals of the SDGs. Health services are very important for the three pillars of the SDGs:
The Worlds apart: Reproductive Health and Rights in an age of Inequality   In today's...
The Government of Indonesia & UNFPA: 2016 Key Achievements