Ensuring reproductive rights for all
17 May 2018
Statement of the UNFPA Executive Director for International Day Against Homophobia, Biphobia and Transphobia 2018 (17 May 2018)
On this International Day Against Homophobia, Biphobia and Transphobia, UNFPA, the United Nations Population Fund, stands with all members of lesbian, gay, bisexual, transgender and intersex (LGBTI) communities worldwide.   Every person, without any distinction on any grounds, has an equal right to live free from violence,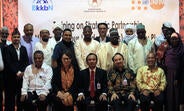 8 March 2018
Protecting reproductive rights of rural women: a pathway to a more equal world
UNFPA Executive Director Dr. Natalia Kanem International Women's Day, 8 March 2018   The economic inequalities plaguing much of the world today are reinforced by many other forms of inequality, including inequalities in sexual and reproductive health. More than 200 million women—many of them poor and living in rural and remote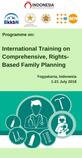 The Faculty of Medicine, Gadjah Mada University, the National Population and Family...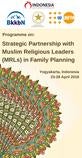 The Government of Indonesia under the framework of the South-South and Triangular...