Religious leaders and religious institutions are considered to have contributed to the success of the family planning programme in Indonesia. The decline in the total fertility rates from 5.6 children in 1970s to 2.4 in 2017, and the increase of the contraceptive prevalence rate from around 10% to 62% have been attributed to the family planning programme.  The involvement of Muslim religious leaders in family planning has been shared through a South-South and Triangular Cooperation (SSTC) Training, organized jointly by BKKBN, Ministry of State Secretariat, and UNFPA Indonesia. The training was attended by 25 Muslim Religious Leaders and Programme Managers from 9 countries of Azerbaijan, Chad, Ghana, Guinea, Malaysia, Mali, Nepal, Niger, and Sri Lanka, in Jakarta and Purwokerto of Central Java on 23-28 April 2018.  "The goal of family planning, which is to ensure the health and welfare of the family, is in line with Islamic teachings. Ensuring births are not too close, too frequent, to women who are not too old, or not too young can be facilitated through family planning", said Dr. Annette Robertson – UNFPA Representative in Indonesia.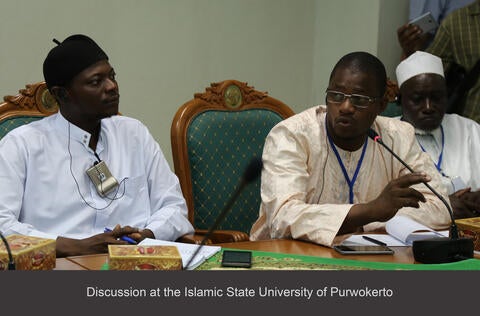 The success of the family planning programme in Indonesia is also because of the high link between family planning and family welfare. "The uniqueness of family planning in Indonesia lies in its groundwork, which stresses efforts to improve family welfare. Contraceptive services is viewed only as a means not a purpose", said Mr. Nofrijal – Principle Secretary of BKKBN during his opening remarks of the event.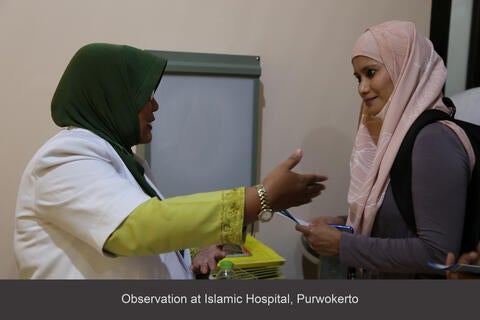 The SSTC Training used different methodologies including 2-day class orientation to discuss the Islamic teachings on family planning, and four days of field observations. The outreach provided first-hand information and experiences from grass-root levels of programme implementation, ranging from pre-marriage counselling, family planning preaching during Islamic gatherings to provision of family planning services done by an Islamic hospital.    "I participated in this fantastic training course from Nepal where Muslim community are 5 percent of the total population. We usually do not have such opportunity to learn about Muslim perspectives on family planning. This training benefited me in both personal and professional ways and I am delighted to explore a new world of positivity and hope in the area of family planning in the era of SDGs", Arun Kumar Joshie – Nepal.