You are here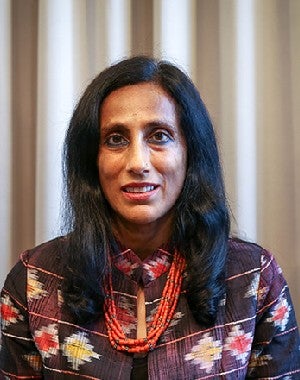 Ms. Anjali Sen
Ms. Anjali Sen is an Indian national who brings 30 years of leadership experience in international development and the Government of India. She held a number of senior leadership positions in the government before making her mark in international development. Since then, much of her time has been spent in championing and advocating the sexual and reproductive health rights of the poorest, most vulnerable, and marginalised communities. 
Ms. Sen joined United Nations Population Fund (UNFPA) as Representative to Yemen in April 2017, where she led UNFPA's response to the world's largest humanitarian crisis. She successfully positioned UNFPA as a key humanitarian player in the country.
Prior to that, Ms. Sen worked at the International Planned Parenthood Federation (IPPF) as the Regional Director for South Asia. She was also IPPFs Director for External Relations in London prior to joining UNFPA.
Ms. Sen has been UNFPA's Representative to Indonesia since September 2019. She leads the Indonesia Country Office in strategic partnerships and engagement with the Government of Indonesia to advance the International Conference on Population and Development (ICPD) and Sustainable Development Goals (SDGs) Agenda, and to ensure universal access to sexual and reproductive health services and information.  
Ms. Sen holds a Master of History degree from the Jawaharlal Nehru University and a Bachelor of History degree from Delhi University.